In order to prepare your arrival in France, we have put together a few sections that might be useful to you.
Foreign embassies and consulates in France
To reassure you as soon as you arrive in Paris, don't hesitate to get information in advance. You will find below some information that might be useful.
On the Paris Airports website you will find all the information you need for your arrival at Roissy Charles-de-Gaulle or Orly airports: access by RER, car parking maps, useful information... Direct links lead to the sections dedicated to each of the two major Paris airports.
The Parisian stations are all located in Paris intra-muros. The SNCF website is therefore essential. It allows you to know schedules and rates, to book and buy a ticket etc.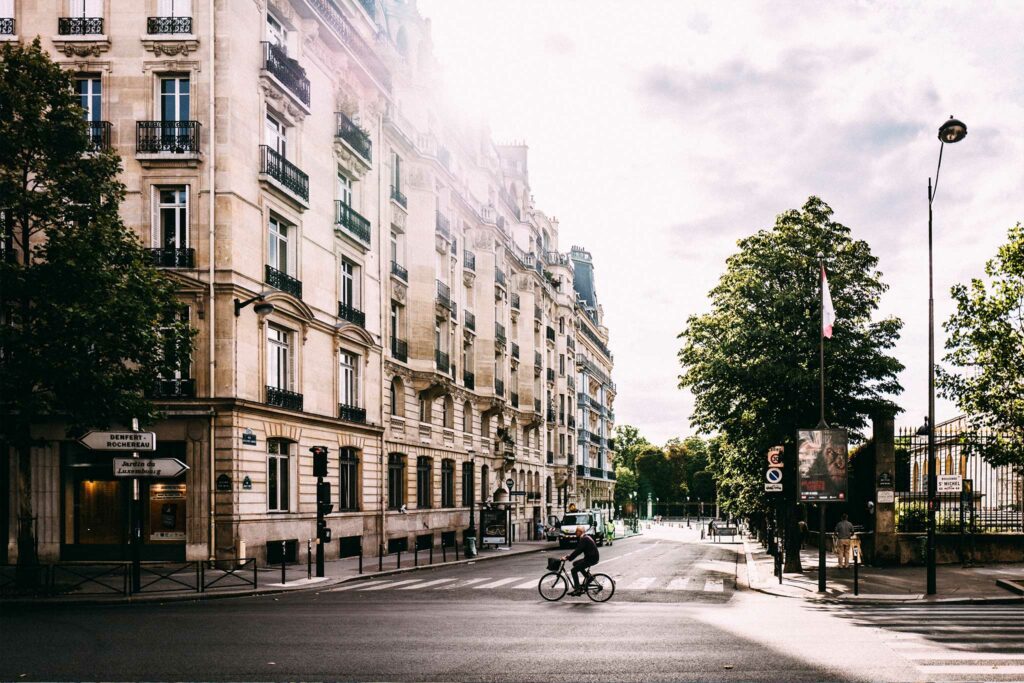 Paris on foot (or by bike) is even better when you can take your time. So you don't get lost, download the maps you need as well as the information of the place you are going to. And then, take the opportunity to make your routes real architectural and urban walks in Paris.
The RATP website, the public transport company in charge of public transport in Paris and Ile de France (Metro, Bus and RER), offers all the essential services (maps, itineraries, traffic) to travel in the Paris region.
You will find in particular:
how to buy your tickets,
essential information to get around,
maps of the metro and RER lines,
maps of the bus lines.
The fixed fares instituted for direct Parisian cab journeys between Paris and the airports of Roissy-Charles-de-Gaulle and Orly (in both directions) are identical to those applied in 2020:
53 € between Paris - Charles-de-Gaulle airport and Paris right bank ;
58 € between Paris - Charles-de-Gaulle airport and Paris left bank ;
37 € between Paris-Orly airport and Paris rive droite ;
32 € between Paris-Orly airport and Paris left bank.
Suburban cabs cover Paris and 4 neighbouring departments:
Essonne 91, Val-d'Oise 95, Yvelines 78, Seine-et-Marne 77.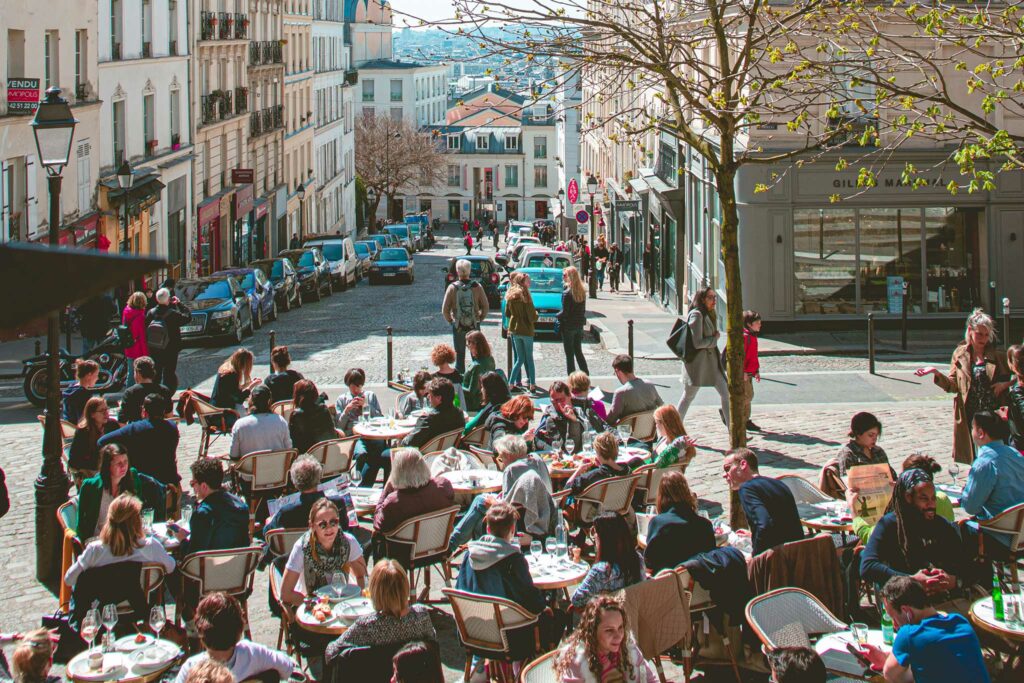 Some suggestions to discover and visit Paris!
With its rich history and diverse population, Paris (population 2,150,000) offers an ideal setting for visitors to enrich their understanding of French language and culture and to gain international awareness. The Seine River, which flows from east to west, divides the city into two banks, the left and the right. Each has its own character; the "Right Bank", with its spacious boulevards and formal buildings, has a quieter atmosphere than the carefree and bohemian "Left Bank". The academic environment of the Left Bank has attracted intellectuals to the Latin Quarter for over 700 years, making it a center of cultural and academic activity.
Named after the "Parisii", a tribe of Celtic Gauls who inhabited the city in the 3rd century, Paris is over 2,000 years old. Over the centuries, the city has given rise to a collection of renowned monuments, cathedrals and museums. From the impressive Louvre Museum to the richly carved Notre Dame Cathedral, the tree-lined Avenue des Champs Élysées and the Arc de Triomphe of Napoleon's star, the Right Bank is home to some of Paris' most famous monuments, while along the Left Bank stands one of the most famous, the Eiffel Tower, built for the 1889 World's Fair, it has since become an icon of Paris.
Students studying in Paris will be surrounded by beautiful public parks and gardens, cuisine from around the world, the latest fashion trends, music for every occasion, and lively cafes and nightclubs. This "city of light" combines the old and the new, providing the best of both worlds and the perfect setting for a study abroad experience.
The best way to make the most of your experience abroad is to immerse yourself in French culture and discover the city of Paris, which has 1,800 listed monuments, 170 museums, 145 theaters and 380 cinemas.
Prevention Tips and Tricks:
Paris is a big city and you have to keep that in mind. Pay attention to what is going on around you and use common sense.
Be aware of where you are and what is happening around you at all times. Never forget that you are in a CITY. By being discerning, you can relax and enjoy the good times that Paris and France have to offer!
Unfortunately, pickpockets often target unwary tourists and foreign visitors. Theft of small items such as phones, cameras, backpacks, purses, wallets and even cigarettes is a common problem. Most thefts occur in crowded places, such as the subway, buses, bars, cafes and other high-traffic areas. Thieves or their accomplices may try to distract their victims by asking for directions or spilling food or drinks. Be careful with your belongings, especially in crowded places, and do not carry items of high value or that might attract attention.
On the street, it is best to ignore harassers and keep walking, avoid eye contact or smile. Don't feel you have to respond out of politeness!
Carry little cash
Carry your money in several places (under your clothes, in your front pockets...)
Don't put your wallet or cell phone in your back pocket
Keep credit card and bank card PINs confidential and write down your card numbers in a safe place at home in case of loss or theft
In public places and public transportation: do not leave your bags and luggage unattended and do not accept bags or packages from strangers
If you find a suspicious object, do not touch it and report it immediately to the police
Keep your cell phone in a safe place
Don't become a target for thieves by wearing flashy clothes and expensive jewelry
Only deal with licensed agents when exchanging money to avoid violating local laws

Many American students simply use their American debit or credit cards. We recommend that you check beforehand what fees your bank charges when using it in France and inform them of your trip
If you find yourself in difficulty
Keep your phone within reach. If you are injured or assaulted, you should immediately call the local police. You should also notify your host family or the person in charge of your program in Paris, regardless of the time.
The police headquarters of each district offers various services to the general public:
These services offer help, assistance to victims of crime, processing of complaints, etc.
About alcohol, tobacco and drugs
In France, smoking is prohibited in public places and restaurants.
The purchase, possession and use of drugs are illegal.
Drinking excessively abroad is not a good idea for many reasons. Besides the fact that it can put you at risk, it gives a very bad impression.
Being drunk in public will separate you from the culture of the host country by causing the locals to avoid you, except for those who want to take advantage of you. This does not mean that you cannot enjoy going to a bar, club or restaurant with friends.
You must carry identification with you at all times, but do not take your passport with you. Simply keep a photocopy of your passport on your phone and leave your passport in your room.
In case of loss or theft, you can produce a photocopy of your ID to facilitate its return.
Write down your temporary home address and phone number and keep them with you.
Paris is a city rich in museums, historical monuments and parks that you must discover!
Paris Museums brings together the museums of the City of Paris which host many exhibitions and other cultural events each year.
The Paris Museum Pass offers you a non-exhaustive list of museums in Paris and the Paris region as well as different formulas to visit these museums. You will find in particular :
There are many other things to see in the City of Lights and you will surely find what you are looking for: